CASE: Animatronics is a horror game with many references to Five Nights at Freddy's. But by betting on better 3D graphics and Portuguese language, the new game shows how it would be a 3D FNAF with a good story and more terror. The game is available for free for Android, on PC it costs only $ 2.99.
We control investigator John Bishop, a dedicated detective who works the night in another case when he notices something strange at the police station. Armed with only a flashlight and a tablet to watch over the cameras, he must survive a night filled with terror and animatronic assassins.
CASE: Animatronics remembers a lot of FNAF. But the ability to move around and go through the scenarios freely, give the game a much more terrifying tone. To watch the security cameras, the character uses a tablet. In the end, we have a mix between FNAF and the recent Granny.
This macabre pique-hide continues until you reach the end of the game. CASE: Animatronics still finds time to add research elements. The player must find ways to escape from the police station.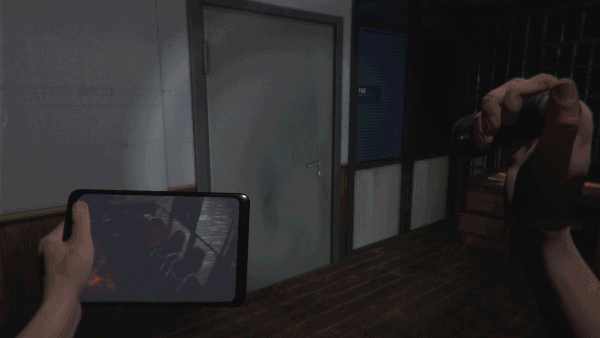 Produced by Azur Interactive Games Limited, CASE: Animatronics shows a technical quality in the construction of your 3D world, which makes it very plausible and accessible. The game runs well on new and old cell phones. Something already common in the games of the talented Azur.
Opinion about CASE: Animatronics
Literally, Five Nights at Freddy's in 2018. With the franchise's hiatus and Granny's success, CASE: Animatronics looks like the union of these two successful mobile games. In CASE, they are very united, in a very well done game and all in Portuguese. The game is offline, but the continues require you to be online to watch ads and stay alive.
Developer: Azur 
Advertising: Yes | Offline 
Contains built-in shopping: Yes 
Requires Android 4.1 / PC 
Language: English | Size: 128 MB
Also See:PUBK Mobile Star Challenge: BRK to Represent Brazil in the World Final
See More At AndroidDump.